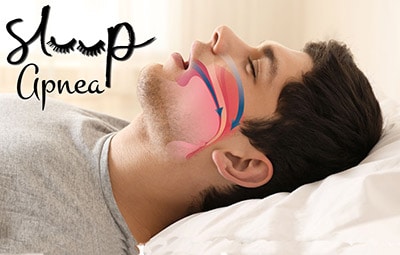 Sleep apnea is a sleep disorder characterized by the continual interruption of breathing during sleep. A person with sleep apnea can stop breathing hundreds of times a night. Repeated interrupted breathing can lead to the brain lacking oxygen.
Sleep apnea can affect anyone, but males, those overweight, and people over 40 are more at risk. Speaking with an ear, nose, throat (ENT) doctor is the best way to diagnosis symptoms that may be due to sleep apnea.
If lifestyle changes are not enough to treat your sleep apnea, the next option is a surgical procedure. Here are four common procedures to treat sleep apnea.
1. Balloon Sinuplasty
For mild cases of blocked nasal or sinus passages, balloon sinuplasty is the best choice. The procedure uses a balloon dilating catheter to either remove tissue or open the passage. This is a minimally invasive surgery that requires less recovery time and can be done under local anesthesia in the office of your ENT doctor.
2. Turbinoplasty
Located within your nose are turbinates, made of bone and tissue, that warm and humidify the air you breathe. It can be difficult for air to pass through the septum and turbinate if there is an overgrowth of bone or tissue which causes breathing problems. Turbinoplasty restores nasal breathing by removing a portion of the turbinates to increase the passage space.
3. Septoplasty
The divider between your two nostrils is known as the septum. A deviated septum is when the septum becomes crooked either from a congenital disability or injury. A deviated septum restricts airflow and makes breathing difficult. Septoplasty corrects this by straightening out the septum.
4. Functional Endoscopic Sinus Surgery
Also, know as FESS, this procedure uses a nasal endoscope to unblock drainage and ventilation of the nasal cavity. The aim of this surgery is to restore normal working sinuses which drain mucus.
Treating sleep apnea will restore your breathing to normal and solve symptoms such as restless sleep and irritability. To speak with an ENT doctor about sleep apnea, call us at (208) 336-4368 today.