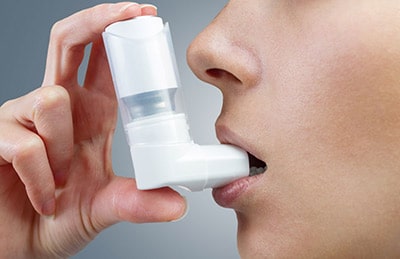 We all like to think that we're prepared for an emergency, but at the end of the day, that might not be true. After all, in an emergency situation–no matter the nature of the event–there will always be a lot of stress, a lot of unknown variables, and, of course, very high stakes. The truth is that most of us aren't ready to handle an emergency, whether it's a fire or dr. ed questionou homens e mulheres an allergy attack. What can we do to change this? The key is to be prepared. Of course, it is infamously difficult to be prepared for the unexpected, but you can still learn what to do and how to remain calm. Knowing the steps involved in an emergency situation, like a sudden asthma or allergy attack, helps you to feel more cool and confident–and it might just save a life.
Asthma and Allergies
Asthma and allergies are rather infamous. They can be controlled, of course, but it's difficult to completely eliminate attacks that are caused by the air we breathe and the world we live in. That's why it is so crucial to know what to do in an emergency situation involving asthma or allergy attacks. In fact, it's a good thing to know whether you have asthma/allergies or not; we've all harbored those perfect, possible-melodramatic dreams of saving someone's life–this could be your chance. Either way, asthma and allergy attacks are all too common, and it is important for anyone and everyone to know how to help, how to stay calm, and, perhaps, even how to save a life.
Advice from Experts
Our expert Ear, Nose, and Throat doctors know how to handle an emergency asthma or allergy attack. Here's a quick look!
Medications. Medications are one of the most important variables in an emergency allergy or asthma situation. If you are a sufferer, remember to keep your medication close at hand (and make sure that those you're with know how to help if necessary). If you aren't a sufferer, just remember that it is crucial to understand exactly what you're doing in order to help someone.
Be proactive. While there is no way to completely eliminate all emergency attacks, it does help to be proactive. Check the forecast. Get flu shots. Stay updated on your health checks and doctor visits. Essentially, keep an eye on yourself and the world around you–after all, those are the two biggest variables in an emergency asthma or allergy attack.
Get help. Whether you suffer from asthma/allergies or you know someone who does, it's important to know when help is necessary. Many asthma and allergy attacks can be managed safely, but occasionally, a doctor's expert hand is required. Keep emergency phone numbers close at hand–doctors, hospitals, etc.
Stay calm. The most important thing to do is stay calm. Anxiety in an emergency situation is natural, but it can help or hurt you, depending on whether you use it or let it control you. Focus on your breathing, stay cool and calm and do what you have to do.
Interested in more tips for emergency health situations? Looking for Ear, Nose, and Throat doctors? Contact us at (208) 336-4368 today!