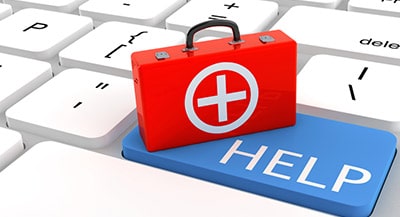 Ears need to be protected, from the day you are born and beyond. We listen with our ears, and they are the center of our balance. So when ears become infected, it can create problems.
But what happens if ears repeatedly get infected? The solution is much more than penicillin. Ear tubes are often the solution for both children and adults, although it's a much more common for kids.
According to the American Academy of Otolaryngology, Ear tubes are recommended when ear infections occur three times in six months or four times in one year, or when fluid from a past infection remains in the ear.
Ear tubes come in two forms:
grommets These types of turns fall out naturally after six months to two years and help regulate the barometric pressure in the middle ear.
T-tubes They open behind the eardrum and stay in the ear indefinitely.
Different situations and individuals needs require different tube types. However, both tubes work to allow fluid drainage in the Eustachian tube, which keeps ears healthy and working as they should.
Ear Tube FAQs
What else do you need to know about ear tubes? Here's a look at the answers to some of the most commonly-asked questions.
Are ear tubes permanent? Ear tubes are not permanent. Although the specific amount of time depends on the patient and the unique case, most ear tubes stay in for six to eighteen months and longer for multiple sets of tubes.
Do ear infections still occur, even with ear tubes? Yes, unfortunately. Ear infections with ear tubes will only cause ear drainage–not pain–and antibiotic drops usually clear the infection. However, if this doesn't work, the ear tubes themselves may need to be removed or replaced. Your ENT doctor can help answer that better for individual cases.
Can you swim with ear tubes? Swimming with ear tubes is only recommended if you swim in a chlorinated pool. Other bodies of water such as rivers, lakes, and oceans contain bacteria that can cause ear infections. Using ear plugs will make swimming in these areas safer.
If ear tubes are needed, what is involved in the surgery? Ear tube surgery is extremely common, especially at Southwest of Idaho ENT. In some cases, we can do the procedures in our office. In some rare cases, a hospital stay is necessary, and our doctors will advise you accordingly.
How long is the surgery? The surgery itself doesn't take long, and kids are usually back to themselves the same day, and they don't even notice the tubes.
While the need for ear tubes is not common, the procedure can be a game changer for adults and children who suffer from reoccurring ear infections.
If you or your child is suffering from ear infections, you are welcome to schedule an appointment to talk about your concerns. Contact us at (208) 336-4368 today!