Growths can occur almost anywhere inside your body and can be malignant or benign. Noncancerous growths that develop in the tissue that lines the nose and sinuses are known as nasal polyps. Understanding the causes and treatment options for these teardrop-shaped growths can help prompt you to seek help when needed.
Why Do Nasal Polyps Form?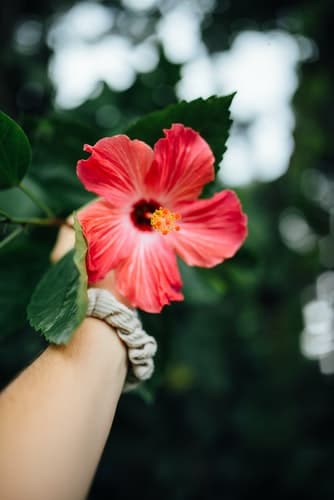 While the cause of nasal polyps is not fully understood, experts agree they are related to chronic inflammation of the nasal passages and sinuses. Research suggests that those who develop polys have an abnormal immune response as well as different chemical markers in the lining of their nasal cavity and sinuses than those without these growths. Chemical markers are responsible for telling the body how to react and what to react to.
Nasal polyps usually form in groups and can prevent fluid from draining correctly. Symptoms include:
Difficulty breathing
Decreased sense of smell and taste
Postnasal drip
Runny nose
Cough
Headache
Facial pain
Sinus pressure
Itchy eyes
Snoring
How Are Nasal Polyps Diagnosed?
Your ENT doctor will need to look inside your nose to make a diagnosis. This is done through the use of a nasal endoscope, which is a thin scope with a video camera on the end.
If needed, your doctor may take a sample of a growth; this is known as a biopsy.
Imaging through a CT or MRI scan may also be used to get a better look inside your nasal cavity and sinuses.
How Are Nasal Polyps Treated?
Medication and surgery are the most popular treatment options.
A nasal corticosteroid spray can help to shrink or eliminate your nasal polyps, often prescribed alongside an oral corticosteroid. Antihistamines and decongestants can be used if allergies are suspected to be a cause.
Surgery is needed when nasal polyps do not respond to medication. Endoscopic surgery is an outpatient procedure most often used.
Can Nasal Polyps Be Prevented?
Taking proper care of your sinuses after surgery to remove polyps is key to prevent them from coming back. The following tips can help:
Use corticosteroid spray
Use a dehumidifier
Use nasal spray
Avoid nasal irritants
Make sure your allergies and asthma are under control
To learn more about preventing or treating nasal polyps or to schedule an appointment with an ear, nose and throat doctor, contact the experts at SW Idaho ENT.
Learn More About Sinus Health