The world is full of loud noises. For most, these are just another annoyance. But for those with hyperacusis, a condition characterized by a sensitivity to certain sounds, they can be painful.
How Common Is This Condition?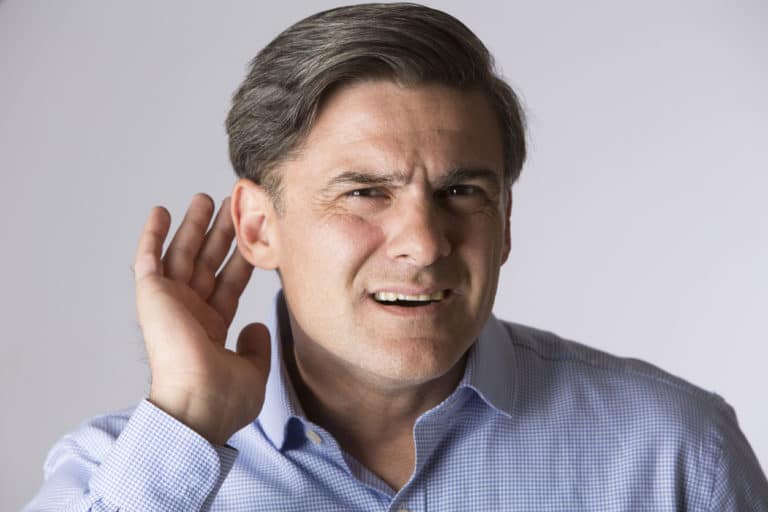 Experts estimate that about one in every 50,000 adults experiences hyperacusis. But those with the condition all experience sound differently. Some report that mild or moderately loud sounds feel uncomfortably loud. Others are aggravated by certain types of noise, such as a baby crying or someone chewing their food.
According to Richard Tyler, a professor of otolaryngology and communication sciences and disorders at the University of Iowa's Carver College of Medicine, "For some, it isn't a major issue — they just note that specific sounds are loud or annoying." He goes on to explain, "Others find it difficult to live with. It impacts their everyday life to the point that it becomes highly debilitating… They cover their ears and wear earplugs all the time."
What Causes Hyperacusis?
This sensitivity to sound is caused by exposure to loud noise, either a one-time extremely loud sound or a moderately loud sound over an extended period of time. Those who are exposed to occupational noise, such as in manufacturing or farming work, are more likely to develop hyperacusis.
Traumatic head injury can intensify the development of the condition. While less common, hyperacusis can be caused by:
Adverse drug reaction
Hypothyroidism
Migraine
How Is Hyperacusis Treated?
While there is no cure for this condition, there are a number of treatment options to help decrease your sensitivity to sound.
Sound Therapy
This treatment gradually exposes you to specific sounds to break down your nervous system's response over time. The goal is to eventually no longer trigger the same reaction when exposed to sounds.
Patients will wear a noise generating device that resembles a hearing aid and emits low-level sounds. Tyler explains the process, "Over a period of several weeks or months, the level of the sound is turned up, a little more each time, to enable the brain to get used to hearing the sound."
Counseling
Hyperacusis tends to have a number of psychological components such as anxiety and trouble concentrating. This is because the condition affects not just the auditory system but also the limbic and autonomic nervous systems. The limbic system is responsible for regulating emotions while the autonomic manages your fight or flight response.
Cognitive behavioral therapy can help change your pattern of thinking and reduce the impact hyperacusis has on your mental health.
To learn more about this uncommon hearing disorder, talk to the experts. Contact SW Idaho ENT today to schedule an appointment.