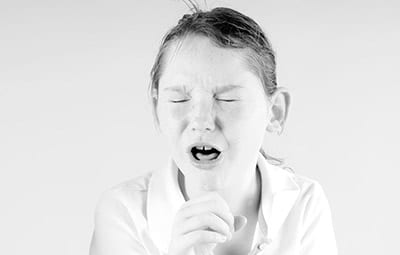 Breathing is something our bodies do automatically so having to think about taking breaths can be scary. With kids, it can be hard to diagnose problems with breathing especially if they are not at an age to adequately describe what's wrong. Familiarize yourself with the symptoms of troubled breathing, so you know when to see a doctor.
Symptoms
A parent knows when something is not right with their child. The difficult part is narrowing down exactly what is wrong. Signs that your child is having trouble breathing are:
Strenuous coughing
Wheezing
Rapid breathing
Blue skin, lips, or nails
If any of these symptoms are causing you distress, you should seek help immediately. There is no reason to think you are over reacting when it comes to your child's breathing patterns.
Causes
Breathing problems range from mild to dangerous. Sometimes it is just the result of an illness such as bronchitis while other times it could have to do with the health of the lungs. Let your doctor know of all incidents leading up to your office visit so that they can get the whole picture of what's going on.
Lungs aren't receiving enough blood
Lungs aren't functioning properly
Respiratory muscle issues
Blockage of airway
Treatment
Difficulty breathing can be due to a bacterial infection, asthma, or other health complications. A doctor will be able to assess your child's health and narrow down the cause. Antibiotics are available for infections, and advanced treatments exist for asthma or other health issues.
The bigger headway you have in diagnosing your child's breathing problems, the easier it will be to treat.
If you think your child is experiencing labored breathing, call our pediatric otolaryngology office at (208) 336-4368 to make an appointment.