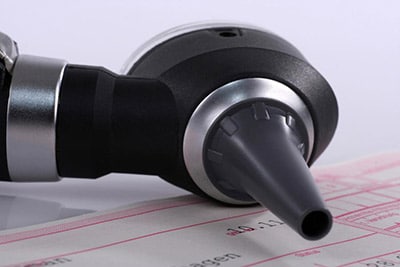 We rarely stop to think about it, but our bodies are incredibly complex machines. Every inch of the human physique, from head to toe, has been designed to exist and thrive in a variety of environments and under countless types of stress. We have specially-designed features that transmit information about the world around us to a single, remarkably-complex organ in our heads that controls everything we do. Humans are kind of amazing–and what's even more amazing is that, through advances in medical science, we have found ways to understand and fix problems with our complex inner workings. However, specialized problems call for specialized solutions, and it can often be difficult to decide what type of doctor to see in order to fix our intricately-wired bodies.
Ear, Nose, and Throat Doctors
Although you may think that otolaryngologists–ear, nose, and throat doctors–are mostly focused on issues that concern the three areas their name suggests, otolaryngology is actually involved in a variety of everyday health aspects. You may be surprised just how many problems an ear, nose, and throat doctor can tackle and fix. For example, issues with balancing, swallowing, digestion, speech, breathing, or facial movements can all be handled by an ear, nose, and throat doctor. This is just one more reminder of how incredible and complex the human body really is.
When to See an Ear, Nose, and Throat Doctor
Otolaryngologists can handle a wide variety of problems. If you find yourself wondering what kind of doctor you need to see, you may want to consider what an ear, nose, and throat doctor can do for you.
If you are suffering from any of the following, you may need to see an otolaryngologist:
Injury to ears\nose\throat. Otolaryngologists don't just handle illnesses and diseases–they can also help if you have an injury to the ears, nose, or throat. This can lead to problems beyond the immediate region of the injury, so be aware of how your body is working.
Balance problems. If you're having trouble balancing, the most likely culprit is an ear problem. Healthy ears are crucial to good balance–and an ear, nose, and throat doctor would be happy to help.
Growths or tumors. Otolaryngologists can help remove growths or tumors, but their help isn't limited to the ears, nose, and throat. These doctors can also help with growths in other areas of the head and neck, as well as handle thyroid and vocal chord issues.
Plastic surgery. An ear, nose, and throat doctor can tackle a variety of issues with the face–and plastic surgery is just one of them. Whether for cosmetic or reconstructive purposes, otolaryngologists can be counted on for reliable and effective plastic surgery.
Looking for a reliable ear, nose, and throat doctor? Contact us at (208) 336-4368 today!