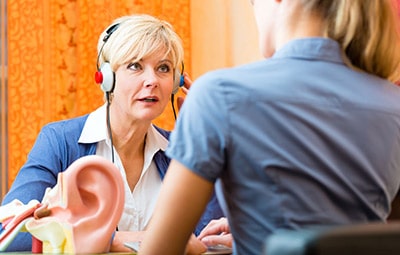 When you schedule an annual health check, you probably don't think about checking on your hearing. Routine hearing tests are important because hearing loss can be gradual and hard to detect. Read on to learn why you should be getting routing hearing checks.
Common Misconceptions
Hearing loss is not solely a symptom of growing old. There is a multitude of reasons that someone may begin to experience hearing loss. Hearing tests should be regularly scheduled to be proactive against hearing loss. Routine hearing checks are also important because hearing loss is hard to detect without professional assessment.
To detect hearing loss, there are tests that measure how sound reaches your inner ear through the ear canal and how it spreads throughout your skull. These tests are nonintrusive and are completed quickly.
When to Start Hearing Checks
Now that we know someone can experience hearing loss at any age, when is the right time to begin routine hearing checks? Hearing tests are part of a routine health care, so the right age is 18 when teens are considered adults and take on self-responsibility. If this seems too young, the exposure of young people to loud sounds has increased since the introduction of MP3 players and iPods.
Here's how often each age group should have a hearing check:
18-45 year-olds – Every 5 years
46-60 year-olds – Every 3 years
61 years plus – Every 2 years
How to Prepare
When you schedule a hearing test, prepare to tell your doctor about your exposure to any extreme loud noises that have recently occurred. They will want to know if you've noticed possible signs of hearing loss or have a hard time hearing conversations.
To learn more about hearing loss and speak with an ear, nose, throat specialist, call us at (208) 336-4368 today.