Years ago, we were warned of radiofrequency radiation being omitted from cellphones that could allegedly cause cancer. A new danger is on the horizon – head and neck injuries. A recent study found that using a cellphone has been linked to an increase in injuries to the head and neck.
The Study on Cellphone Usage and Injury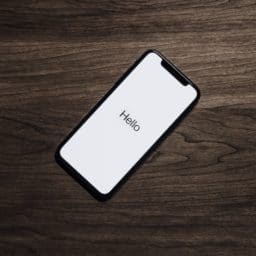 The study published this past December in JAMA Otolaryngology–Head & Neck Surgery is the first to look at injuries to this specific part of the body caused by cellphone use. Researchers had only previously looked at the rate of injuries as related to "distracted walking," but they did not break down the specifics.
Dr. Boris Paskhover, the lead author of "Head and Neck Injuries Associated with Cell Phone Use" was inspired to begin looking at the data after seeing patients with broken jaws or facial wounds that were attributed to staring down at their phones and not paying attention to their surroundings. As a reconstructive surgeon and an assistant professor in the department of otolaryngology – head and neck surgery at Rutgers New Jersey Medical School, his goal was to assess the incidence, types and mechanisms of head and neck injuries associated with cellphone use.
The study looked at a sample of 2,501 cases from January 1998 until December 2017, as listed in the National Electronic Injury Surveillance System, a U.S. database that collects information about emergency room visits from more than 100 hospitals.
Can Cellphone use lead to facial injuries?
Injuries to the head and neck related to cellphone use were rare until 2007, the year the iPhone was released. From there, the rate of injuries increased steeply.
Almost 40 percent of injuries occurred in users aged 12 to 29 and were attributed to distraction. A third of the injuries involved the head, and another third affected the face, including the eyelids, eye area and nose. About 12 percent involved the neck.
Most of the injuries were caused by falls because users were looking at their phones and not paying attention to their surroundings. "Like texting while walking," explained Paskhover.
How common was injury?
While adults were injured by distraction while looking at their phones, children 13 years and younger were injured by the phones themselves. Many of the children were hit by a device in their parents' hands. Paskhover recalls one child who was playing a game on their phone and dropped the phone on their face, breaking their nose.
Lacerations accounted for 26 percent of reported cases. Scarring from these injuries can lead to anxiety and lower self-esteem. Twenty-five percent of patients suffered from bruises and abrasions.
About a fifth of the cases involved internal organ injuries, many involving traumatic brain injuries. "Those are the scary ones," Paskhover said. "We have a skull that protects our brain, but it doesn't mean it's impervious. Your brain is soft," he noted. "I see patients who die just from falling. A fall from upright – you fall, you hit your head the wrong way, you get a traumatic brain injury."
Most of the patients in the study were treated and released from the hospital the same day.
The takeaway from this study is that there is need for public education about the risks of being is distracted by cellphones, beyond the dangers of texting while driving. "Don't be distracted – period," Paskhover said. "Be self-aware. Answer a text message, fine, but you shouldn't be walking around reading articles on your phone."
Contact your SW Idaho ENT physician today to learn more about protecting your head and neck from injury.
Learn more about common conditions that can lead to injury: