You've probably heard that seven to eight hours of sleep every night is important for your overall health, but if you're like many people in Boise, you haven't taken this advice too seriously.
Why hit the hay when there is so much to do on your smartphone or tablet, or there's a new series on Netflix just begging to be binged?
The answer is simple: not heeding this warning can negatively impact both your physical and mental health – in ways you might find surprising.
Risk Factors Associated with Poor Sleep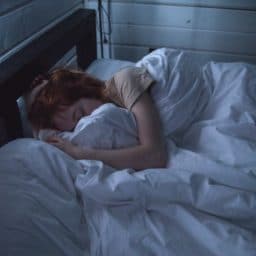 Feeling tired or groggy is an obvious side effect of too little sleep – but it's only the tip of the iceberg.
Individuals in Boise who don't get enough sleep have a higher risk of developing physical conditions such as high blood pressure, stroke, diabetes and depression.
Other risk factors include the following:
Accidents and injuries. Poor sleep slows down your reaction times, increasing your risk of being involved in an automobile crash or work-related injury. Several of the world's biggest disasters were at least partially the result of sleep deprivation; the Three Mile Island nuclear accident, Exxon Valdez oil spill and Chernobyl nuclear meltdown were all linked to not enough sleep.
Reduced mental alertness. Lack of sleep negatively affects your attention, alertness, concentration, reasoning and problem-solving skills. It can lead to poor academic performance and memory impairment, too.
Low libido. You have less energy when you're tired and are likely to experience anxiety and stress. These factors can hurt your sex drive and affect both men and women. Males who suffer from a sleep disorder called sleep apnea have lower testosterone levels, making them especially vulnerable.
Skin problems. Cortisol, a stress hormone that damages collagen in the skin, is produced when you consistently sleep poorly. This leads to a poor complexion, age lines, puffiness and dark circles beneath the eyes.
Weight gain. A good night's sleep signalst the body to release a natural appetite supplement. Poor sleep, on the other hand, triggers the release of a compound that acts as a hunger stimulant. Individuals who are chronically sleep-deprived are 30 percent more likely to experience obesity.
Some Boise residents experiencing these issues chalk them up to the busy demands of daily life, illness or natural aging, but don't realize that a lack of sleep is the real reason behind their symptoms.
It's hard to treat a condition you are unaware of, so if you aren't getting your recommended nightly allotment of sleep and have noticed some of these symptoms, it's a good idea to schedule an appointment with an ENT doctor in Boise for a sleep study.
Your problems could be the result of a sleep disorder you are unaware of; if your study confirms this, your ear, nose and throat specialist will come up with a solution that will help improve your sleep – not to mention your physical and mental health!
---
Related Ear, Nose & Throat Posts:
---
Our Boise and Nampa Office Locations
Boise
900 N Liberty St # 400, Boise, ID 83704
(208) 367-3320
Nampa
4424 E Flamingo Ave #320, Nampa, ID 83687
(208) 367-3320