Most inheritances are good things. Who wouldn't enjoy a sudden windfall? But when it comes to genetics, certain inherited traits can spell trouble.
While factors such as noise exposure and aging cause the majority of hearing loss in Boise, some people can point the finger squarely at mom or dad.
The Link Between Heredity & Hearing Loss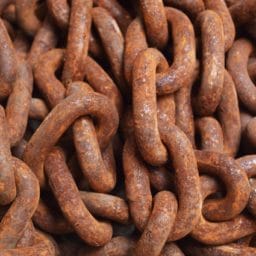 Scientists have learned that genes are responsible for some forms of hearing loss.
A recent study involving 376 families found that genetic factors played a significant role in presbycusis, commonly referred to as age-related hearing loss.
How do genetics contribute to age-related hearing loss?
The study looked at 973 biological relative pairs between the ages of 48 and 100.
After adjusting for factors such as age, sex, education level and exposure to occupational noise, genes were responsible for more than 50 percent of age-related hearing loss. Siblings of an affected relative had a 30 percent higher risk of presbycusis, and women were more likely to be impacted than men.
As significant as this association appears to be, it's important to keep in mind that other factors can influence the results. For example, many family members share occupations or listening environments, so it's impossible to know whether the results are due more to genetics, noise exposure or a combination.
Regardless, some diseases that cause hearing loss have a strong genetic component. These include:
Conditions that cause genetic hearing loss in adults
Otosclerosis. This disease is characterized by abnormal bone growth in the middle ear, usually affecting the stapes bone. It causes gradual hearing loss, tinnitus (ringing in the ears), dizziness and balance problems. Otosclerosis is frequently hereditary; children born to one parent with the disease have a 25 percent higher chance of developing it themselves. If both parents have the disease, the child's odds are 50 percent. Middle-aged caucasian women are most at risk. A surgical procedure called a stapedectomy may help restore hearing.
Usher syndrome. A genetic disorder that causes both hearing and vision loss, Usher syndrome is responsible for half of all inherited deaf-blindness cases. There are three different types, all the result of an autosomal recessive gene carried by one or both parents. Individuals with Type 1 are born with profound hearing loss or deafness; those with Type 2 are born with moderate to severe hearing loss; and people with Type 3 are born with normal hearing that grows progressively worse during adolescence. There is no cure for Usher syndrome, but  hearing aids or cochlear implants can help improve hearing ability.
Pendred syndrome. This genetic disorder causes hearing, balance and thyroid problems in children. Family members with early-onset hearing loss or a history of goiters and hearing loss are often carriers of the gene mutation that causes this hearing disorder. There is no cure, but again, hearing aids and cochlear implants can help.
Proactive steps help combat hearing loss
Your Boise hearing specialist recommends learning as much about your family medical history as possible in order to be prepared. This will help your doctor screen for certain hereditary diseases you may be susceptible to.
Untreated hearing loss is associated with a variety of physical, psychological and social health risks, so the earlier it is detected, the better your odds are of preventing long-term complications.
For more information on genetics and hearing loss, contact an audiologist in Boise.
---
Related Ear, Nose & Throat Posts:
---
Our Boise and Nampa Office Locations
Boise
900 N Liberty St # 400, Boise, ID 83704
(208) 367-3320
Nampa
4424 E Flamingo Ave #320, Nampa, ID 83687
(208) 367-3320