Thyroid disease in Boise is common, affecting approximately 12 percent of Treasure Valley residents.
The Thyroid's Role in Body Functions
The thyroid plays a crucial role in the human body,
It might not officially be summer yet according to the calendar, but in Idaho the season arrives early.
Along with sunshine and warmer temperatures comes an increased risk of hearing impairment.
We've collected some tips that will help prevent hearing damage during the long Idaho summers.
Summer Hearing Hazards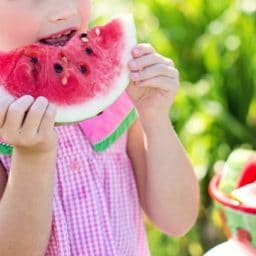 The biggest threat to your ears during summertime isn't sunburn, but rather, noise.
In Boise and across the U.S., exposure to loud noise results in more cases of hearing loss than any other factor – including age.
Noise-induced hearing loss (NIHL) affects an estimated 10 million Americans of all ages and is particularly common in the summer, when outdoor activities and celebrations are most popular.
Some of the leading causes of noise-induced hearing loss in Boise during the summer months include:
Concerts
Fireworks
Sporting events (baseball, rodeos, etc.)
Fireworks
Recreational motorized activities (boats, jet skis, motorcycles)
Mowing the lawn
Noise-Induced Hearing Loss is Preventable
Fortunately, NIHL is preventable. The best thing you can do to protect your hearing is wear earplugs any time you are going to be exposed to any of the above activities.
Don't forget about parades, either; patriotic displays are often accompanied by marching bands.
Foam earplugs from the corner drugstore are fine, but custom earplugs created from molds of your ear canals offer a superior fit and protection.
Talk to your Boise audiologist about ordering a pair.
Other things you can do to protect your hearing this summer include:
Leave fireworks displays to the professionals and enjoy them from a safe distance. Fireworks produce decibel levels in excess of 150 dB – about the same as a gunshot or explosion and loud enough to cause immediate, permanent damage. Besides, your hearing isn't the only thing at risk – you could lose a finger or two. It's not worth the risk.
Avoid swimming when bacterial counts are high. Signs are usually posted when high bacteria counts have been detected in your local swimming hole. These can cause an infection that may develop into permanent hearing loss if left untreated.
When you do go swimming, wear swim plugs. These will keep water out of your ear canals, reducing the risk of a painful infection known as swimmer's ear. Dry your ears thoroughly after exposure to any water source – including the shower, lawn sprinkler or Slip-'n-Slide.
If you wear hearing aids, protect them from summertime heat and humidity. Purchase a dehumidifier to remove moisture and, if caught in an unexpected downpour, remove them from your ears until the squall passes.
For more tips on summer hearing safety, talk to your Boise audiologist.
---
Related Ear, Nose & Throat Posts:
---
Our Boise and Nampa Audiologist Office Locations
Boise
900 N Liberty St # 400, Boise, ID 83704
(208) 367-3320
Nampa
4424 E Flamingo Ave #320, Nampa, ID 83687
(208) 367-3320