The most common causes of hearing loss in Boise are noise and aging, but other factors can also contribute. A benign tumor known as an acoustic neuroma is one such condition; it can cause hearing impairment, tinnitus, dizziness and other symptoms.
Acoustic Neuroma: Types & Symptoms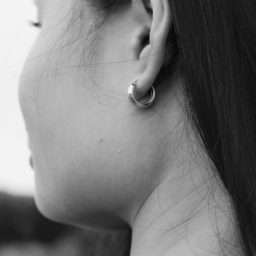 Most acoustic neuromas (sometimes called vestibular schwannoma) are slow-growing and, at least initially, cause few problems. They grow on the vestibular nerve, which is responsible for balance. Though they are non-cancerous, they can sometimes grow large enough to cause problems—especially if they begin to press against the brainstem.
What are the types of acoustic neuroma?
There are two types of acoustic neuromas, unilateral and bilateral.
Unilateral neuromas
As their names imply, unilateral acoustic neuromas are confined to one ear and bilateral acoustic neuromas affect both ears. Unilateral acoustic neuromas are most common; they can strike people of all ages, but most patients are between 30-60. Their cause is unknown, but doctors believe noise exposure, head and neck radiation and perhaps even cellphone use might be contributing factors.
Bilateral neuromas
Bilateral acoustic neuromas are much rarer; they are genetic in nature, the result of a defect on chromosome 22 that causes neurofibromatosis-2 (NF2). A child whose parent carries this chromosomal defect has a 50 percent chance of developing a bilateral acoustic neuroma.
What are the symptoms of an acoustic neuroma?
Small acoustic neuromas might not cause any discernible symptoms. As they grow larger, patients might experience:
Single-sided hearing loss (mainly affecting the higher frequencies)
Congestion or fullness in the ear
Tinnitus (ringing in the ear)
Dizziness or vertigo
Unsteadiness/loss of balance
Facial tingling and numbness
Headaches and disorientation
How are they treated?
Small tumors may not need treatment
When treating an acoustic neuroma, your Boise ENT doctor will consider a number of factors, including the size and growth rate of your tumor, your age and overall health and your own wishes.
If your tumor is small and slow-growing, routine observation may be sufficient. Regular checkups and occasional MRIs will allow your physician to monitor growth.
Larger tumors will likely need to be treated
Larger tumors that begin to press against the brainstem can lead to serious side effects and may eventually pose a risk of death. These will need to be removed surgically; there are several different procedures, including craniotomy and stereotactic radiosurgery. The one you receive will depend on your symptoms.
Most patients will require hearing and balance rehabilitation following removal of their acoustic neuroma. There are risks associated with these procedures, including permanent hearing loss and facial nerve damage, but often there is little choice. Hearing aids or cochlear implants can help restore hearing abilities to patients who are affected.
Contact Southwest Idaho ENT to learn more
For more information on acoustic neuromas, speak to an ear, nose and throat specialist in Boise.
---
Learn about other conditions that cause hearing loss:
---
Our Boise and Nampa Office Locations
Boise
900 N Liberty St # 400, Boise, ID 83704
(208) 367-3320
Nampa
4424 E Flamingo Ave #320, Nampa, ID 83687
(208) 367-3320